Singer, Songwriter, Author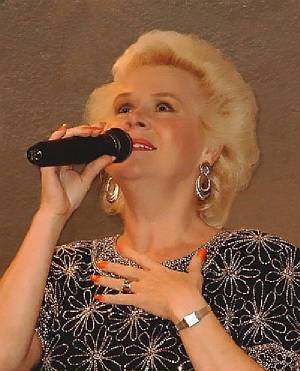 Welcome!
This website was revised July 10, 2020!
Lots to see on this page alone. Keep scrolling down!
Just to let you know... the voice you hear
is... Carol Kline!
(Be sure to give the music time to load!)
Due to the Corona Virus, many of our concerts
have been cancelled over the past few months.
With any hope of our State remaining "green"
from now through September and/or October,
however, we are hoping to keep some commitments
and possibly add a few new ones. Prayers for America
are a good thing and it does bring hope!
Go to the Schedule page to see what dates are available.
In addition to a singing career, Carol Kline is a published author.
With three Children's Books (written and illustrated by Carol)
another book of inspiration is planned.
See the "Books By Carol" page for more details.
Our fees are based on your needs.
We receive Love Offerings for Church and/or Gospel Concerts.
Special requests for entertainment are being considered now.
We're available to offer the very best in easy-listening entertainment,
whether it be Oldies/Pop, Classic Country,
the greatest selections of Old-time Gospel favorites,
or a combination of all!
The Soft Sounds of Carol Kline
Featuring a perfect mix of songs we love to remember!