Singer, Songwriter, Author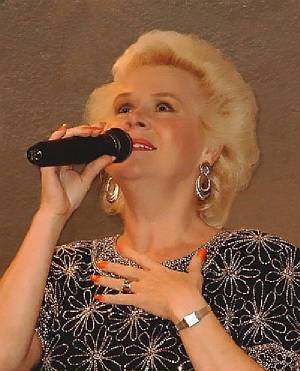 Welcome! Please click sweet.mp3 to listen!
Our website was revised September 27, 2022!
Lots to see on this page alone, so keep scrolling down!
Check our Product Page and listen to Carol and George sing!
Due to the Covid Virus, many of our shows and concerts
were cancelled during the past two years.
With the hope our State will remain "green"
from now
through the end of this year,
we hope to keep the present
commitments
and add a few new ones.
Looking for entertainment, let us hear from you!
Go to our
Schedule Page
to see the dates and locations
.
Call 863-202-5876, or email me directly at...
Prayers for America
are a good thing!
Your prayers are heard, they are answered,
and they certainly do... BRING HOPE! GOD IS SO GOOD!
In addition to her singing career, Carol Kline is a published author.
She has authored and illustrated three children's books:
Two are for pre-school age children, and one is a mystery
for middle school and higher.
Carol has also authored a Book of Inspiration about her daughter,
Maj. Kristine (Ratliff) Kline, RN, USAF, Ret.
See the "Books By Carol" page for more details.
Our fees are based on your needs.
We receive Love Offerings for Church and/or Gospel Concerts.
Special requests for entertainment are being considered now.
We're available to offer the very best in easy-listening entertainment,
whether it be Oldies/Pop, Classic Country,
the greatest selections of Old-time Gospel favorites,
or a combination of all!
The Soft Sounds of Carol Kline
Featuring a perfect mix of songs you love to remember...
whether Old-Time Gospel, Classic Country, or Pop Favorites!